Emergency Deicing and Anti Icing – We're Here for You!
Emergency deicing and anti-icing saves lives. Blizzards can cause severe damage to roads, land, fencing, livestock, buildings, equipment and other property. But the biggest hazard of Mother Nature's winter storms are when public safety is at risk. That's when you will need emergency deicing and anti-icing. Desert Mountain ensures the safety of residents and travelers by providing products like Ice Slicer, Meltdown and Apex that keep roads safe. Most roads departments are prepared for the normal snow events, but when there's more snow than anticipated or it freezes unexpectedly, it can pose a real and immediate threat to public safety.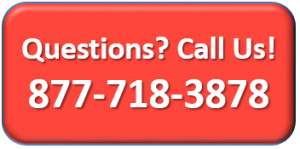 Winter Hazards
If a blizzard dumps more snow than was anticipated, just getting to work, the doctor or grocery store can be a dangerous. Or if a snow storm is followed by freezing rain, the roads can become like driving on a sheet of glass. Who do you call if you are unable to get liquid or granular deicing or anti-icing from your normal vendor? What if they are unable to get you the product FAST in an emergency situation? Call us at (877) 718-3878.
We are ready to get the much needed deicing or anti-icing product to you from one of
our eight warehouse and stockpile locations in the Western United States – FAST.
Emergency Warehouse & Stockpile Locations
We're prepared for all the emergencies that the weather can bring to road safety. Desert Mountain Corporation has offices and storage facilities located in the cities below for efficient routing of liquid and granular deicing and anti-icing solutions.
Have an emergency snowfall or blowing dust situation? Call us at (877) 718-3878 and we will get an anti-icing, deicing or dust control solution to you – FAST. Or reach out to the Sales Representative in your area for the fastest service.
Desert Mountain Corporation – Keeping Roads Safe