Erosion Control – Preserving Soil, Preventing Blowing Dust and Washouts
Erosion Control is defined as "any control method used to prevent
loss of soil particles due to rain, wind, or water flow."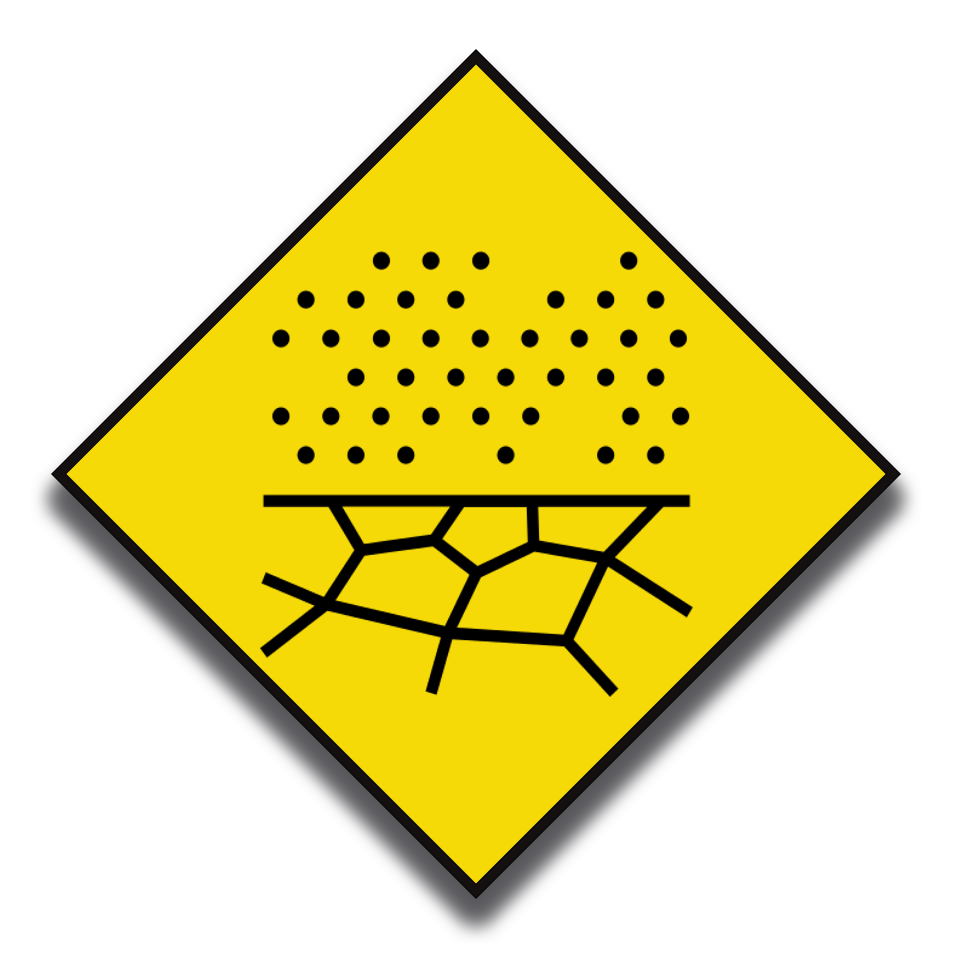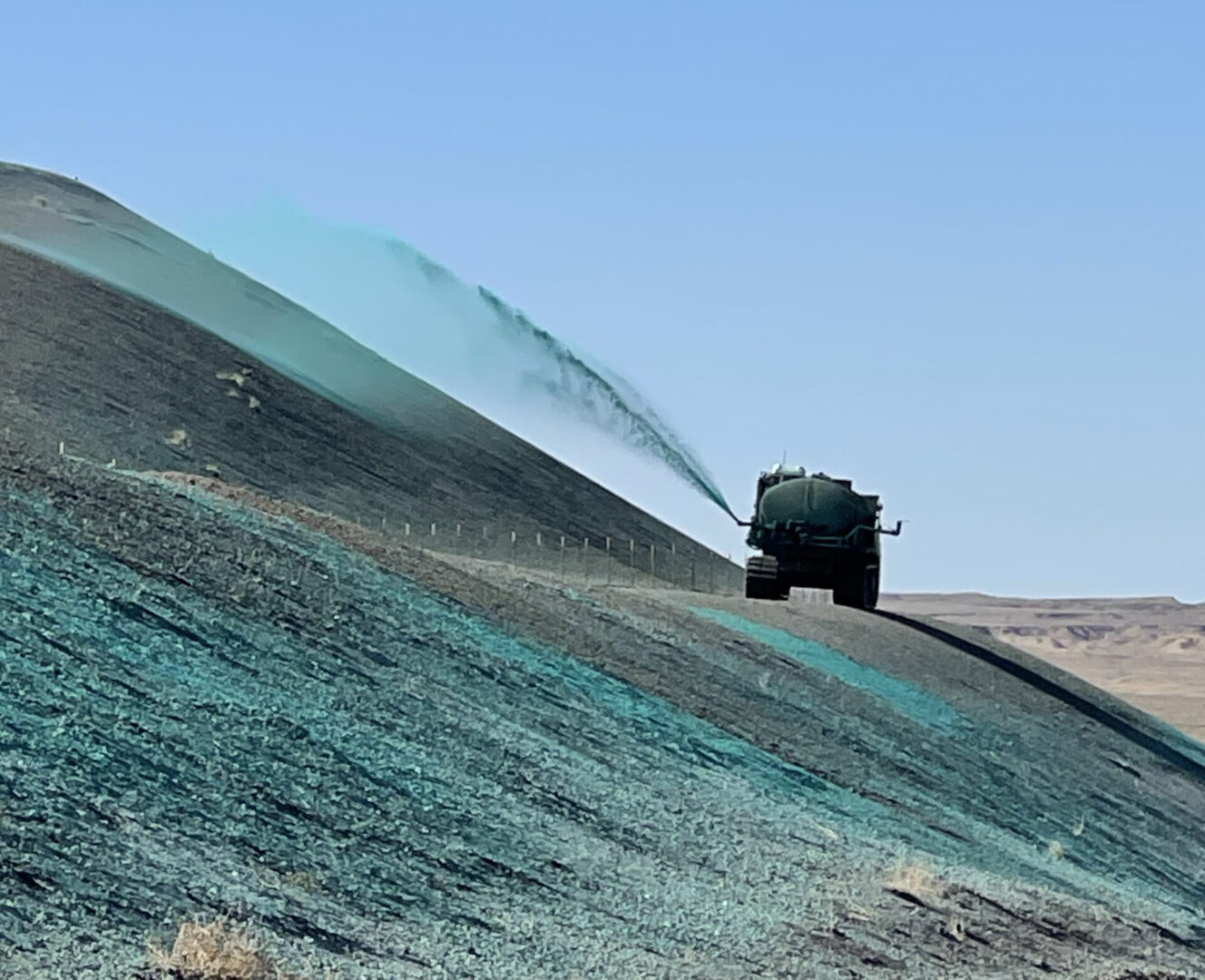 At Desert Mountain Corporation, we specialize in providing erosion control for our customers on a wide variety of locations and applications:
Mine tailings piles
Construction sites
Overburden piles
Empty lots
Stockpiles
Weather event
Natural disaster recovery
Erosion Control Issues – Resolved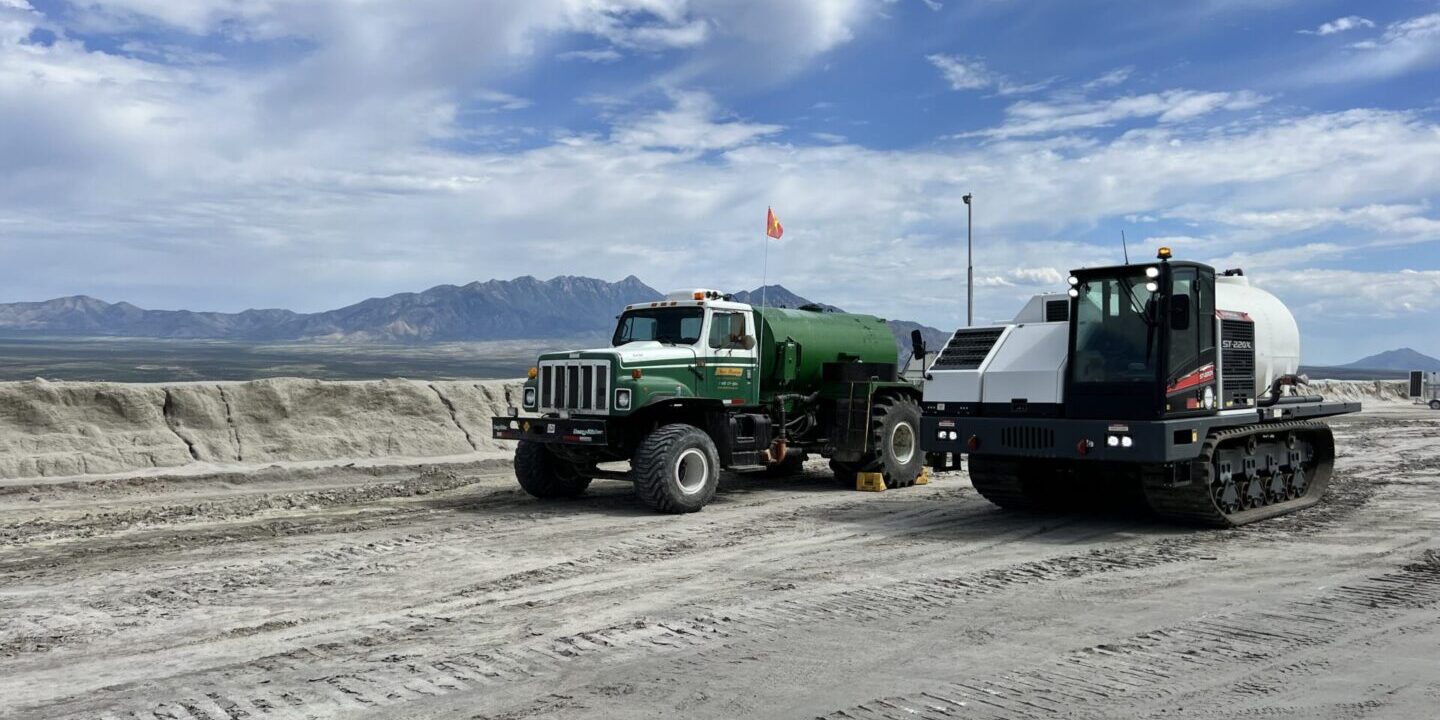 The objective of dust control and erosion control measures is to keep your water, your soil, and your dust on your site. You need to ensure that events like high winds, torrential rains, powerful monsoons or haboobs, and snow do not turn your tailings pile, construction site, or overburden pile into a source of wind or water erosion concern for neighbors, departments of environmental quality, or other government entities.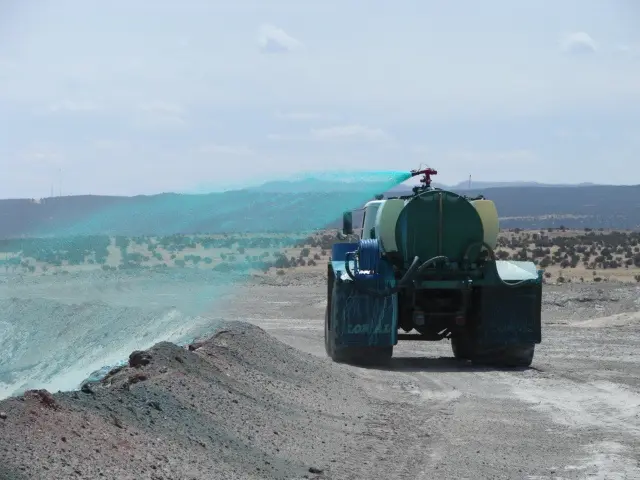 These events will not care that you've just excavated that 40 feet tall pile of dirt from where you'll be putting in the foundation of a building. But the subdivision next to the site will care.
Natural disasters like forest fires, floods, avalanches, tornados, and hurricanes can have a similar impact on the areas around where they happen. While much worse in scale, the effects afterward will need more aggressive treatment to be properly addressed. Rebuilding after an event has damaged the area will ensure your soil is not going to wash out into the local water supply if the native vegetation has been lost especially around lakes and streams. Sedimentation that travels because of erosion will change the course of the streams and could adversely affect wildlife.
Mine Tailings Application for Erosion Control with Surface-Loc
Treating copper mine tailings for erosion control, soil stabilization, and dust control with Surface-Loc from Desert Mountain Corporation.
Types of Erosion Control Products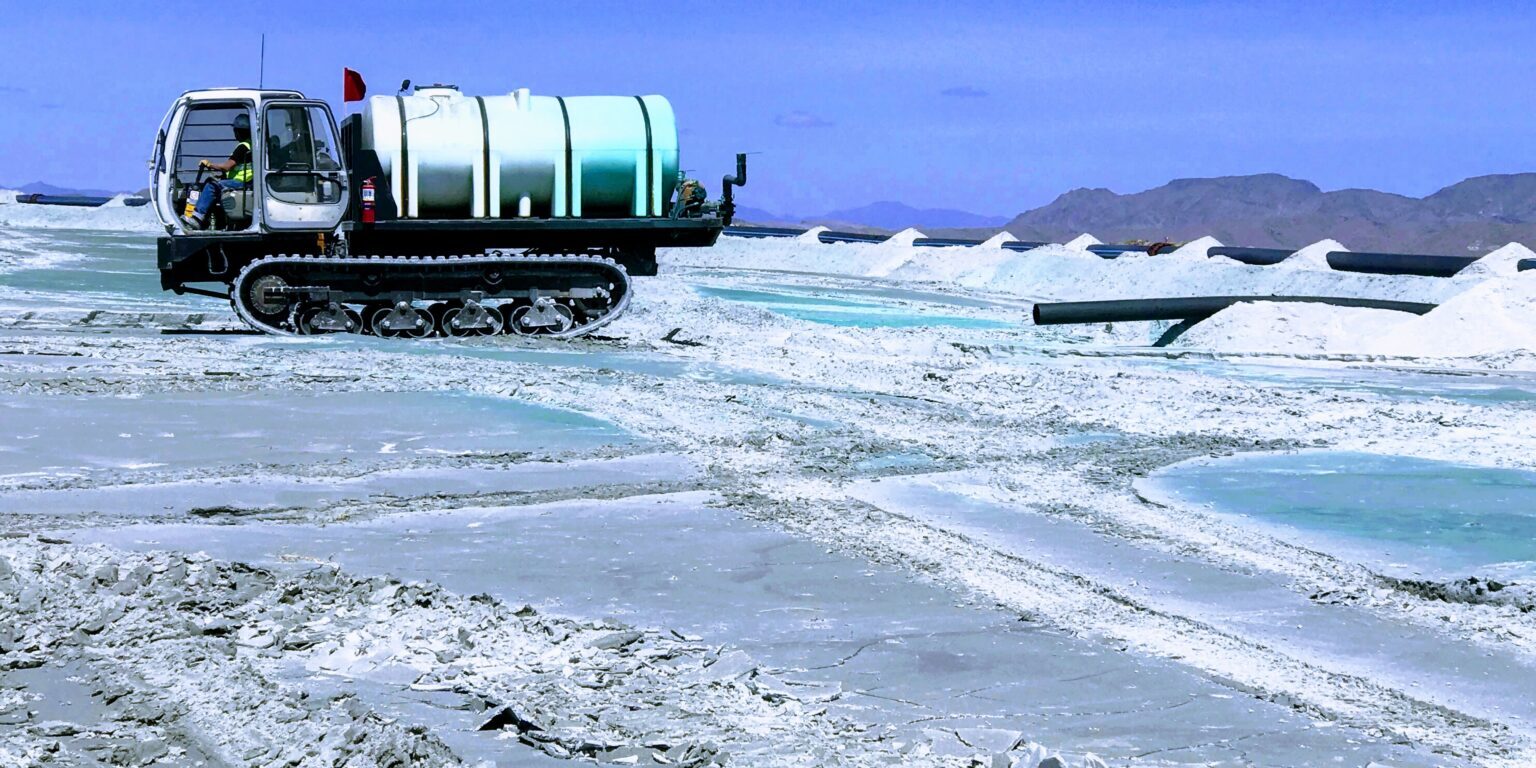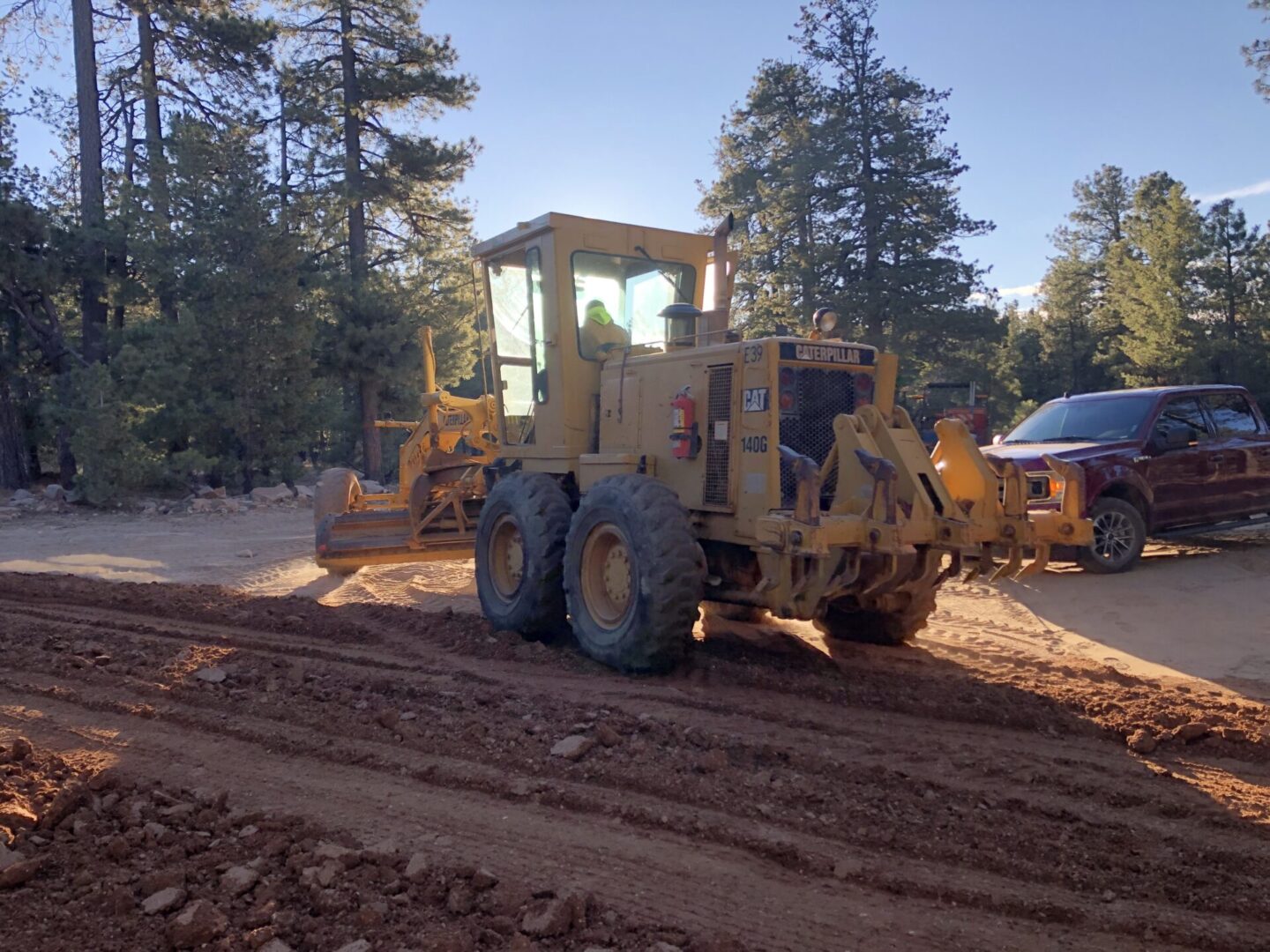 Polymers
Liquid polymer barriers that are applied topically or mixed in will bind the soil together as they dry to create a flexible "crust" that strengthens and stabilizes the soil. If the area of concern does not have traffic from vehicles, off-road motorcycles, quads, dune buggies, or grazing wildlife, a polymer or custom blend like Surface-Loc, DuraBlend, or Dura-Loc may help with your erosion control issues.
Chlorides and Lignin for Stabilization
If there will be a traffic of any kind on the road, field, empty lot, or pile, then a soil stabilization treatment with Road Loc (lignin sulfonate) can be used. Chlorides and lignins pull moisture in from the air and retain that moisture for prolonged periods, helping fight against dust and erosion problems.


Physical Barriers and More
Physical barriers that are often installed include waddles, blankets, vegetation, geotextiles, mulch, and retaining walls. Desert Mountain often works with construction and environmental companies on erosion control projects. Our products work very well in conjunction with physical barriers, reducing or preventing erosion. Other erosion control methods may include spraying tackifiers or seeding out of planes.
Requirements and Regulations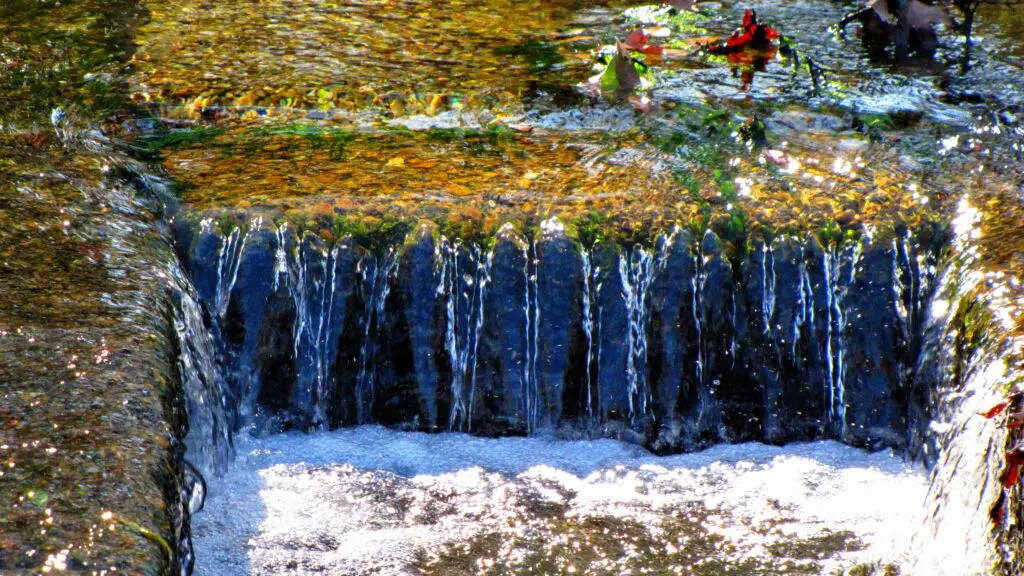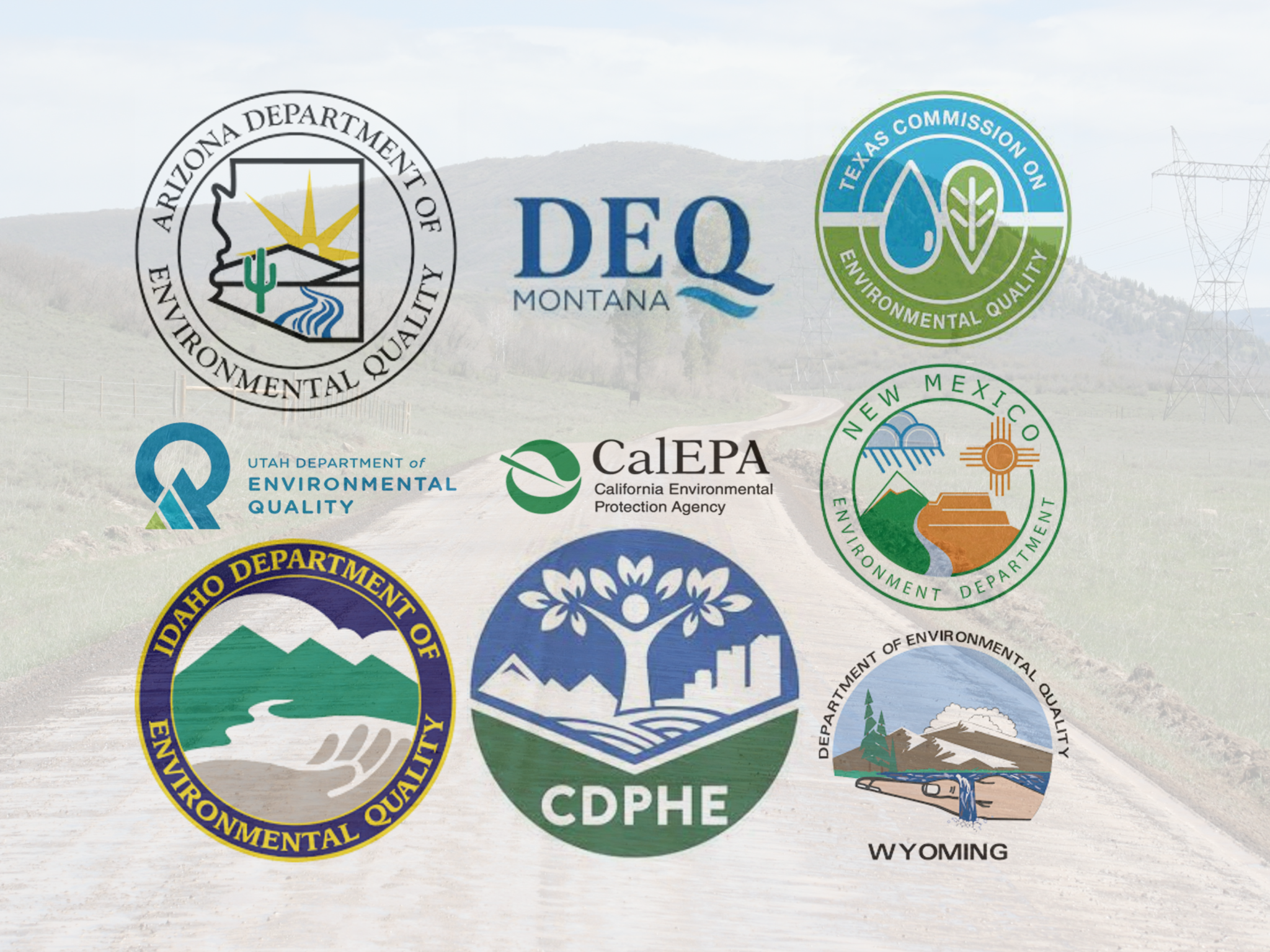 Land management departments and local air and water quality agencies may require the submission of an SWPPP (Stormwater Pollution Prevention Plan) for construction projects over a certain size. These plans will include erosion control elements so that the project will be prepared for weather-related and man-made events.
Please check your local and state government's websites for more information. Here is the Department of Environmental Quality sites for the following states:
• Arizona
• California
• Colorado
• Idaho
• Montana
• New Mexico
• Texas
• Utah
• Wyoming
Find your local Desert Mountain representative here or call (877) 718-3878.
Desert Mountain Corporation – Keeping Roads Safe Since 1990!